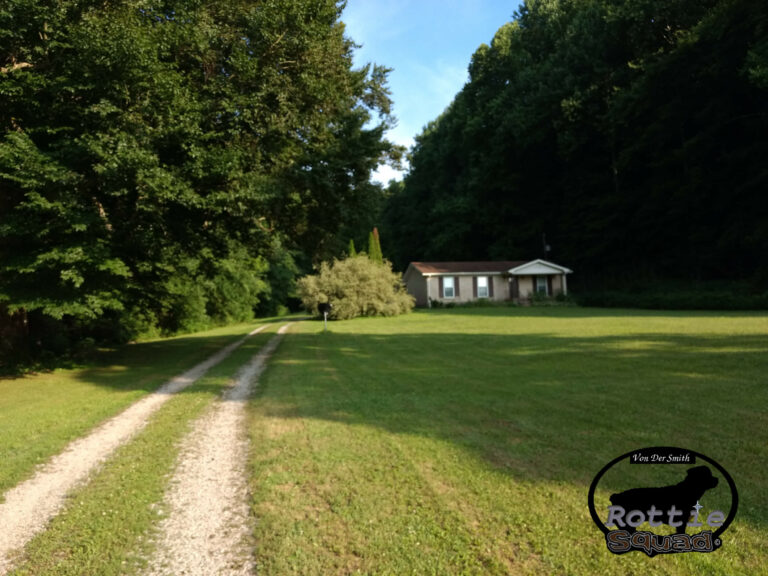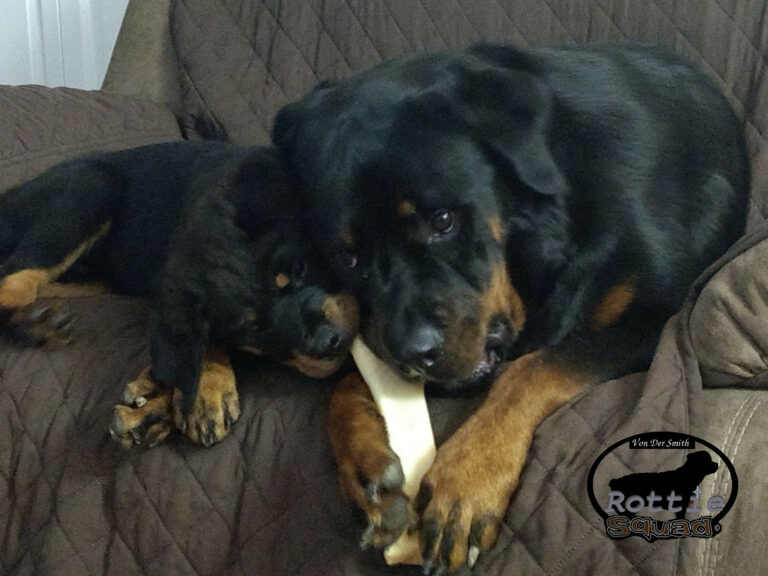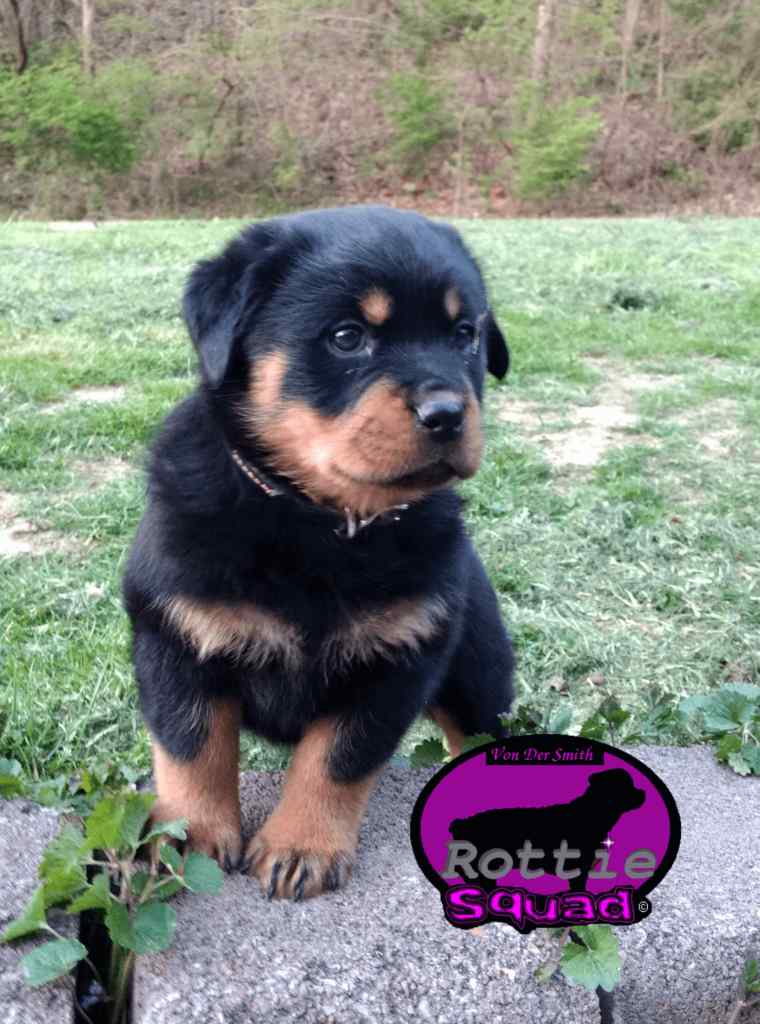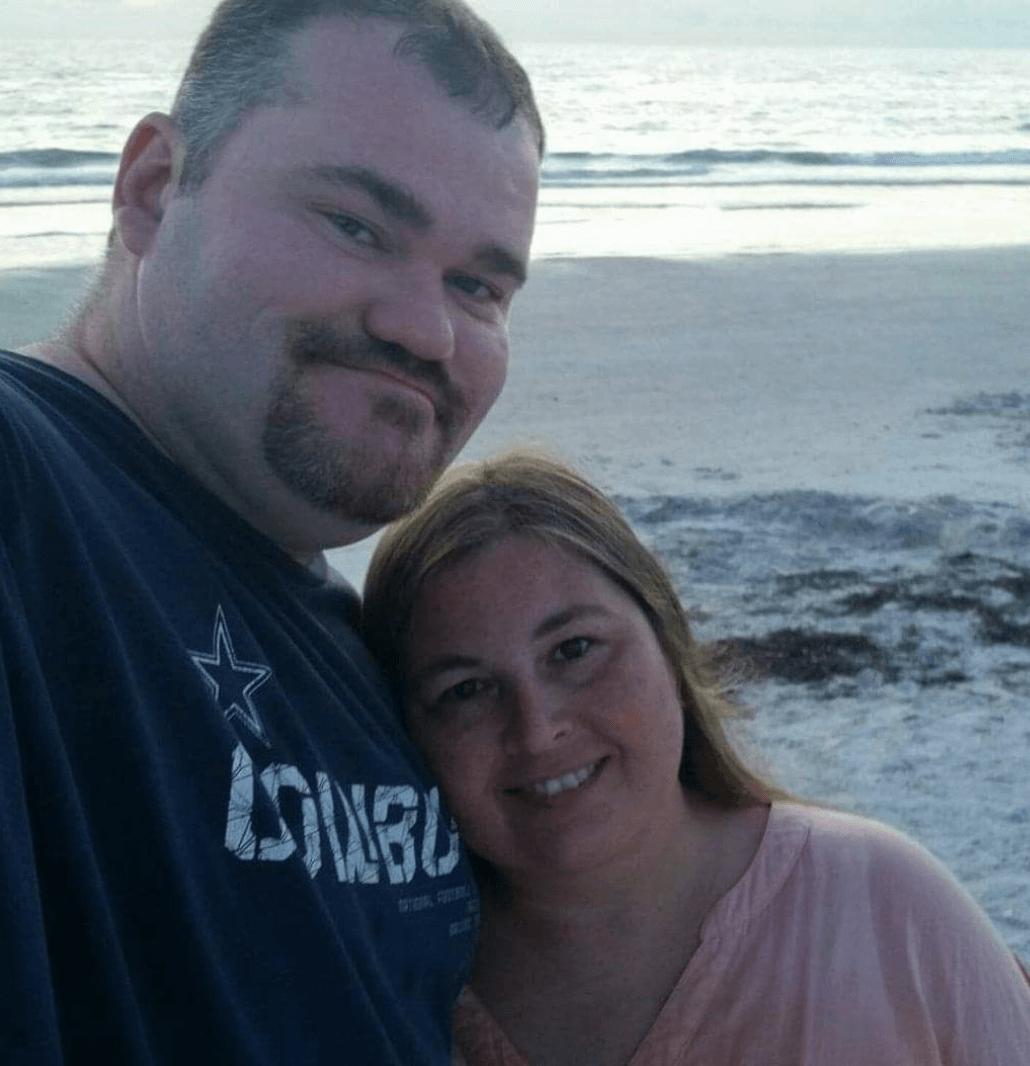 "Our Love For Rotties"
Our love for Rotties began when we were younger but it wasn't until we got our first Rottweiler together "Zeke" that things would change. When we got him, He stole our couch, bed and our HEARTS! Don't be fooled...This breed is extremely intelligent... they will steal yours too!!!
Our Story
When we got Zeke, I thought 'maybe' we could stud him out. It turned out to be much more then that. When he was 5 months old my wife had a stroke. Recovery is slow and a really tough process. While we are trying to get our lives together again, I had to continue my daily job and had to be away at times.    Zeke was her reason for getting up in the mornings. Literally he laid on her and licked her face til she got up. So, he became her motivation, Her reason to get up and get moving. Taking him out for pee breaks, walking around and playing together. Them today, they literally can't be separated and now their bond is immeasurable.
We named him Ezekiel ( Zeke ) for two reasons. My wife liked the TV show " The Walking Dead " and I am a life long Dallas Cowboys fan! So we compromised on his name. We now think it was all meant to be.
Ezekiel – Origin : Hebrew Meaning : strength of God.
We believe that's what was given to us!!!
A year later we brought home another little bundle of ROTTeness....Maze. Or as we call her Sweet Baby Maze. She is so playful, full of energy, a sweetheart and a Great Mother too. She keeps my wife on her toes. We thought Zeke was smart....Maze is clever!
Enough about the RottStar's and onto us. We grew up in Louisville, Kentucky and was fortunate enough to get our lovely 30 acre "mini" farm located in Shepherdsville, Kentucky. We on a daily : Love, Work and Train Rottweilers. We used to think it was a choice and quickly found out that it was our new way of life. Breeding is tough work, Long hours, Countless days of lost sleep, Stressful, Worrying, But it is all worth it when we get a chance to pass on one of these beautiful dogs and change someone's life. We have had many shelter mixed breeds in the past who were very intelligent but these Rottweilers are hands down the sweetest, most intelligent, loyal and life changing dogs we have ever owned.