Get in touch and we'll get back to you as soon as we can.  We look forward to hearing from you!
If you're interested in a puppy, please fill out the Puppy Questionnaire and we will get back with you soon.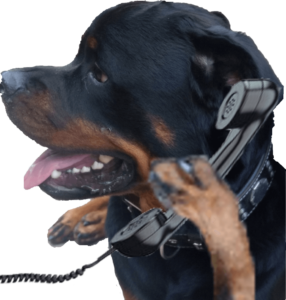 We work and train with Rotties all day!! Sometimes it's hard to get to the phone (Apologies) Email, Text Messaging or leave a Voicemail are the best options for contacting us. Thank You!!